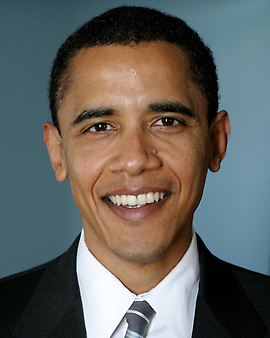 Consider this... we have had 43 Presidents in the relatively brief history of the United States... and all have been white males. And now, there is a chance of having a woman and an African American man on the same ticket.
This is historic. It is a first Isn't it?
I thought so, until (thanks to Robert Wuhl), I discovered that before Hillary Clinton, there was Victoria Woodhull, the first woman to run for President of the United States.
In 1872, the Equal Rights Party ticket featured Victoria Woodhull (50 years before women were given the right to vote) and Frederick Douglass.
Needless to say, the Equal Rights Party no longer exists. However, Hillary and Obama are running under the mainstream Democratic party. And whether or not they would actually consider running together on the same ticket... the reality is that these two are the front-runners in their party.
The big question... is America ready?