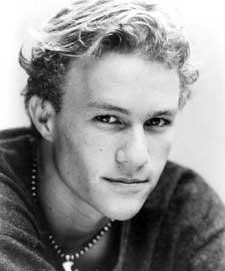 The Australian actor who shot to fame in Brokeback Mountain and who had just completed filming his role as The Joker in the upcoming Batman movie has sadly passed away at the far far far too young age of 28.
The AFP reports that fellow Aussies Mel Gibson and Nicole Kidman are leading mourners in celebrating the short but creative life of this young man.
Details are sketchy, but the Sydney Morning Herald reports that Ledger was suffering from pneumonia and that his death was probably accidental.