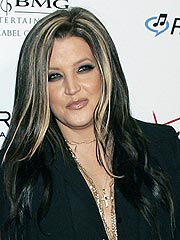 People Magazine reports that Lisa Marie Presley was forced to reveal her pregnancy after her "physique" began to change.
This is the first child for Presley, 40, and her husband, guitarist and music producer Michael Lockwood, 46.
We hope all goes well and that the baby is healthy and happy.

You can read more about her reaction to her "outing" at her MySpace Page.