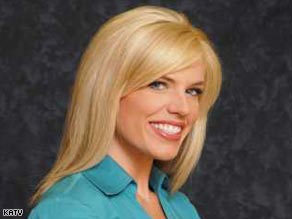 Little Rock news anchor Anne Pressly, who was attacked and robbed in her home, has lost her struggle to stay alive.

The local personality had recently made an appearance in the Oliver Stone film based on president George W. Bush.
It seemed that her fame was about to spread beyond Arkansas to the rest of the world.

KATV, her employer, posted a memorial at their web site.
It is sad that such a young woman with so much promise was taken away from us...