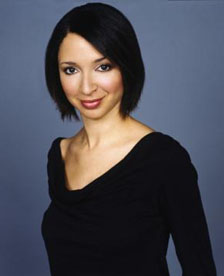 Singer, musician and comedienne Maya Rudolph left Saturday Night Live after the 33rd season... making one guest appearance this year to portray First Lady-elect Michelle Obama.
Now that Barack Obama has been elected as our 44th President of the United States, will Maya return full-time to SNL to portray Michelle in future sketches?
We all know that Tina Fey is officially off the hook for portrayals of Alaska Governor Sarah Palin, but perhaps Maya will once again get a weekly paycheck from Lorne Michaels? Well... at least, a periodic paycheck...