Many recall the African immigrant who was shot repeatedly by New York police. Bruce Springsteen wrote a controversial song about that. Unfortunately, history has repeated itself. This time, in New Orleans, a young African-American man was gunned down by police... over a dozen bullets lodged in his body... most of these in his back.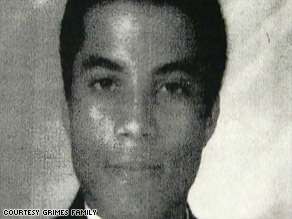 At 22 years of age, Adolph Grimes III was just getting started with his life. He drove over 12 hours from Texas to be with his family in New Orleans. Just three hours later, he lay dying on the sidewalk... running for his life from an onslaught of bullets. He was reportedly unarmed and had no criminal record.
It reminds me of the words of the late great Vernon Johns over five decades ago...
Read the full story at CNN.