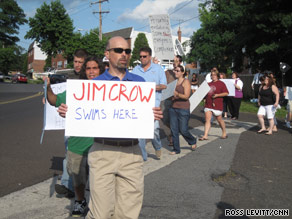 We have an African-American president...
The town featured in the film Mississippi Burning has an African-American mayor...
But a swim club in the city of brotherly love has ejected its African-American members... returning their membership fee...
Reportedly, they didn't want changes to the complexion of the club...

See the full story at CNN.